Holderness Road, Hull, Humberside
POSTCODE————————————–HU9 3JA
LOCATED—————————————-About two and a half miles north east of Hull city centre along the A165 Holderness Road.
ORIGINAL SITE——————————–Some undeveloped land at the rear of a Tram and Bus Depot.
DATE CONSTRUCTED———————–October 1921.
DATE VENUE OPENED———————-September 2nd 1922, Hull KR v Wakefield with an estimated 15,000 crowd in attendance.
Meaning other sports may have taken place prior to the arrival of Greyhound Racing.
FIRST MEETING——————————-May 5th 1928. The first event was won by Up Boyle before the meeting was abandoned after 5 races, due to the hare being ripped to pieces by hounds catching a slowing lure. Raced until 28 June 1935. Re-opened 06 February 1941.
Greyhound Racing only.
LICENSED OR INDEPENDENT————-NGRC.
All venues covered would have to be licensed with the government, licensed suggested in this section would refer to tracks operating under NGRC Rules.
INSIDE OR OUTSIDE HARE TYPE——–Inside Sumner.
Please note that the Electric Hare suggested is only a guidance and would have been in operation for a certain amount of time at this venue. Although it is not necessarily guaranteed that it was operational all the time, as other types of lure may have been used and updated as time progressed.
DISTANCES————————————268, 462 and 647 metres.
Please note that most racing venues distances had become varied throughout the years, the ones given above were at once point set and offers only a guidance to the track size.
CIRCUMFERENCE—————————Dont know
Please note that alterations at most racing venues throughout its existence would see that the circumference of the track would vary, the one shown above offers only a guidance to the track size.
BIG RACE NAMES—————————The Jack Lawler Trophy and The Charles Key Memorial Trophy.
STADIUM SHARED WITH——————Hull KR rugby league club.
LAST MEETING——————————-April 8th 1989.
Greyhound Racing only.
STADIUM CLOSURE DATE—————-April 9th 1989.
Meaning other sports may have taken place after Greyhound Racing had ceased.
STADIUM DEMOLITION——————–1989
BUILT ON SITE——————————–Firstly a CO-OP Retail store before being replaced by a Morrisons Superstore.
In some cases, structure's that originally covered the venue after the stadium had been demolished, may have been themselves demolished too, so the one described is more likely to be the one which now presently covers the site.
EVIDENCE LEFT TODAY——————–Nothing known of.
FURTHER COMMENTS———————The venue was sold to developers for 4 million, enough cash to build a new stadium and clear the rugby clubs debts.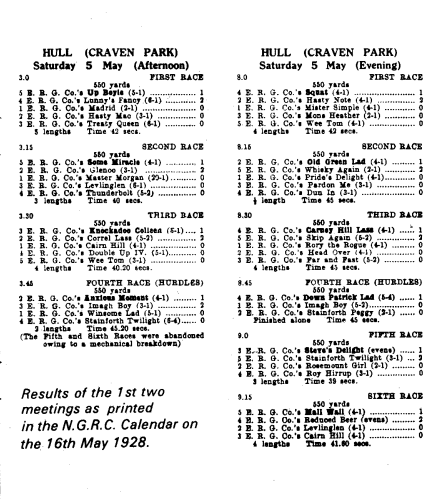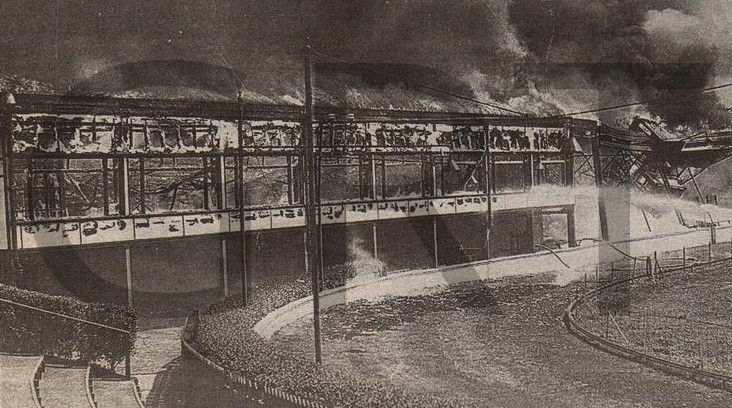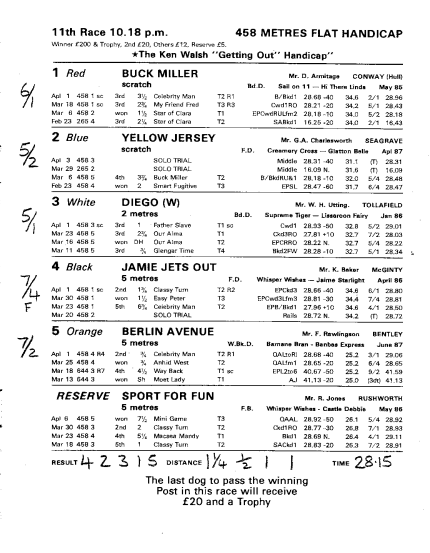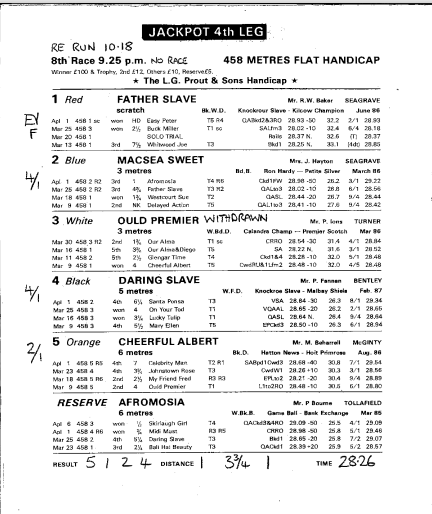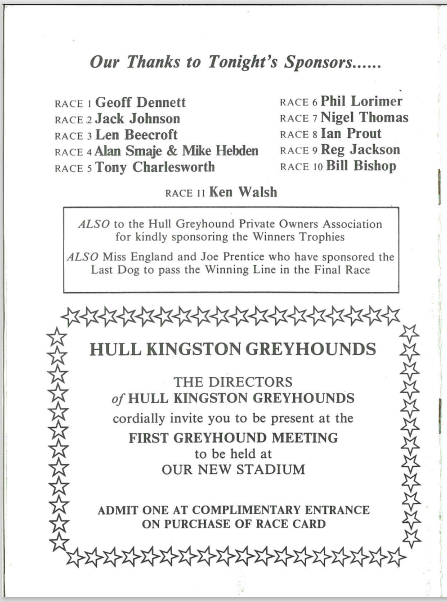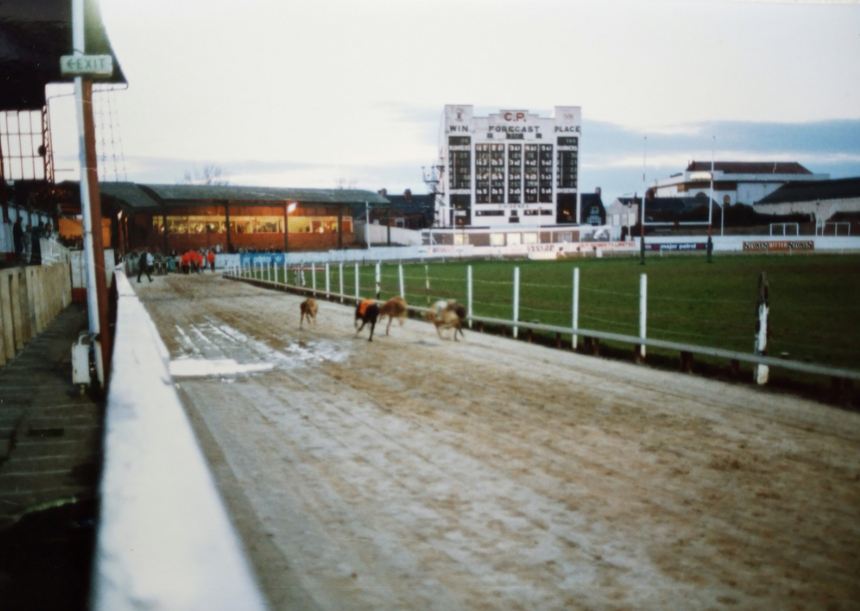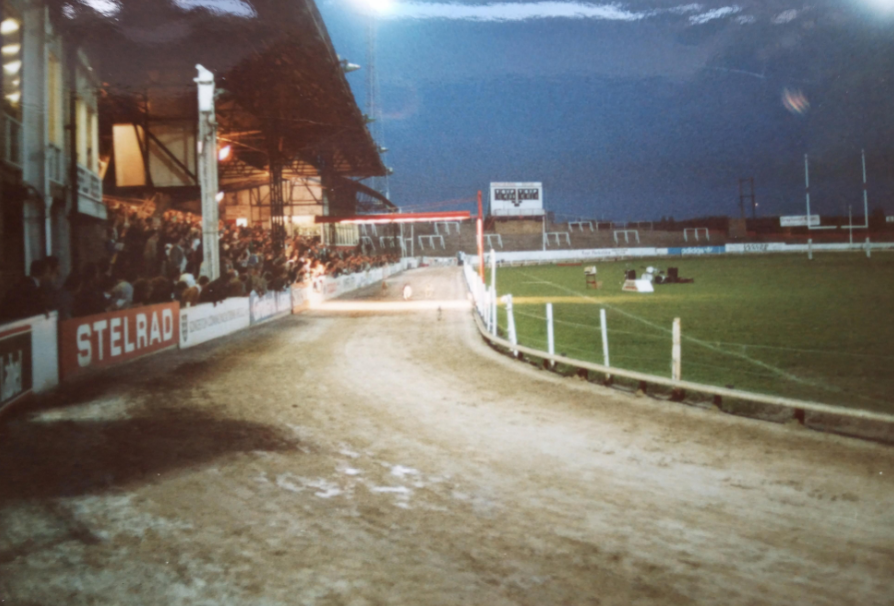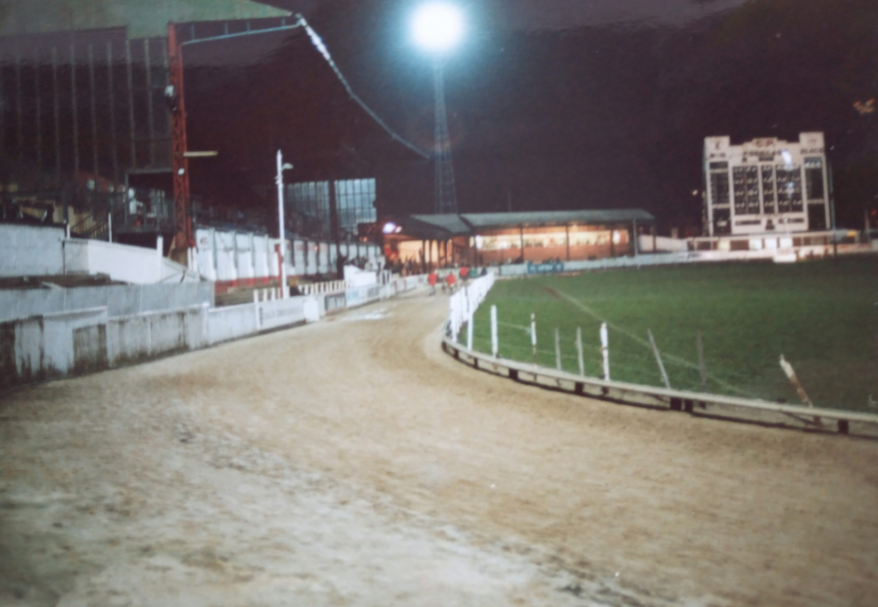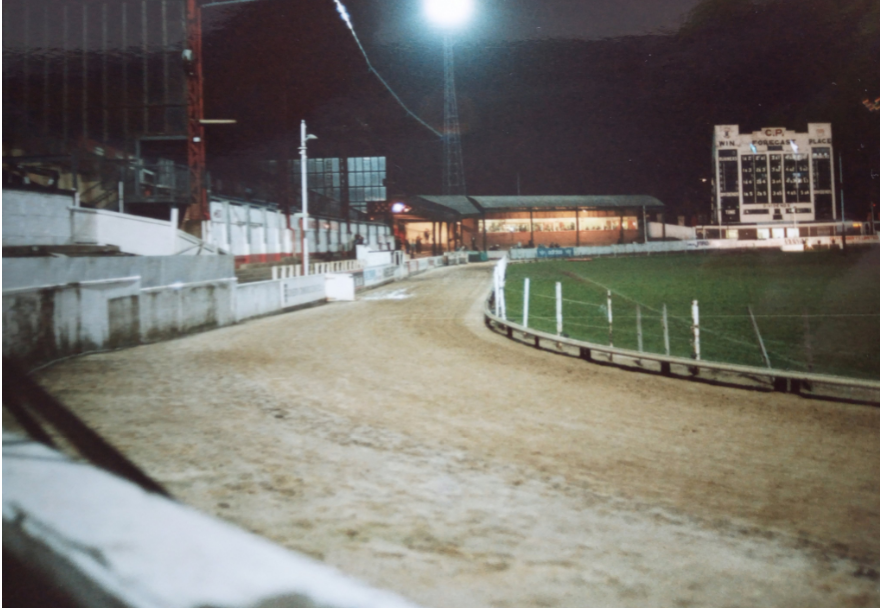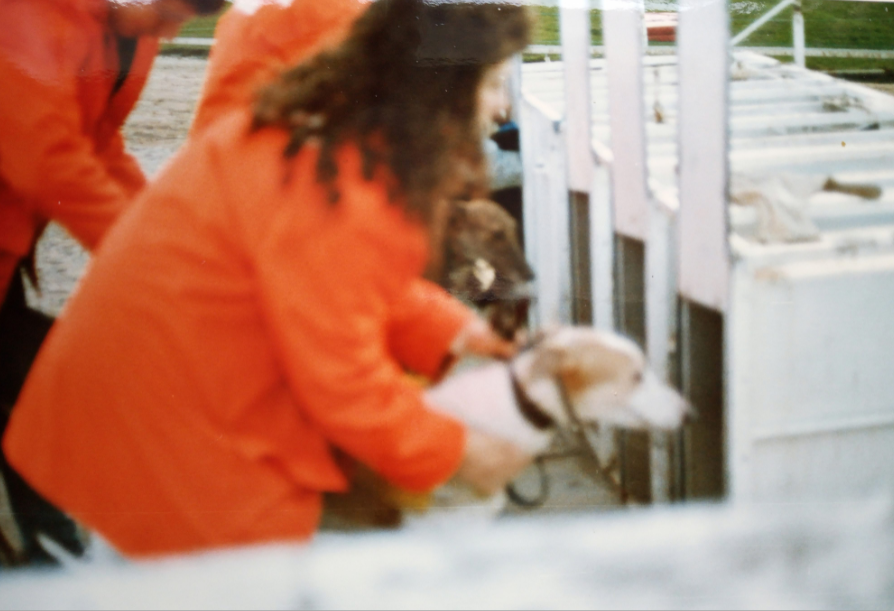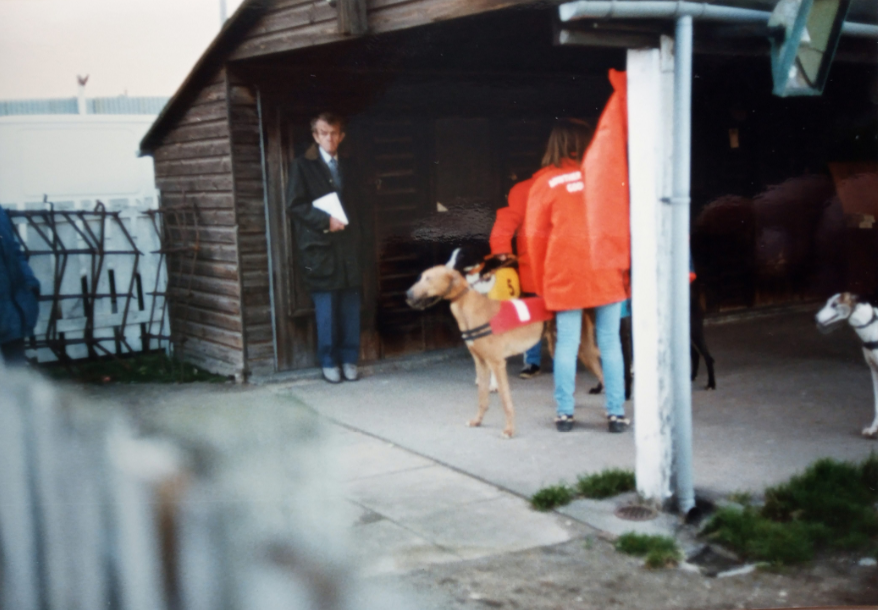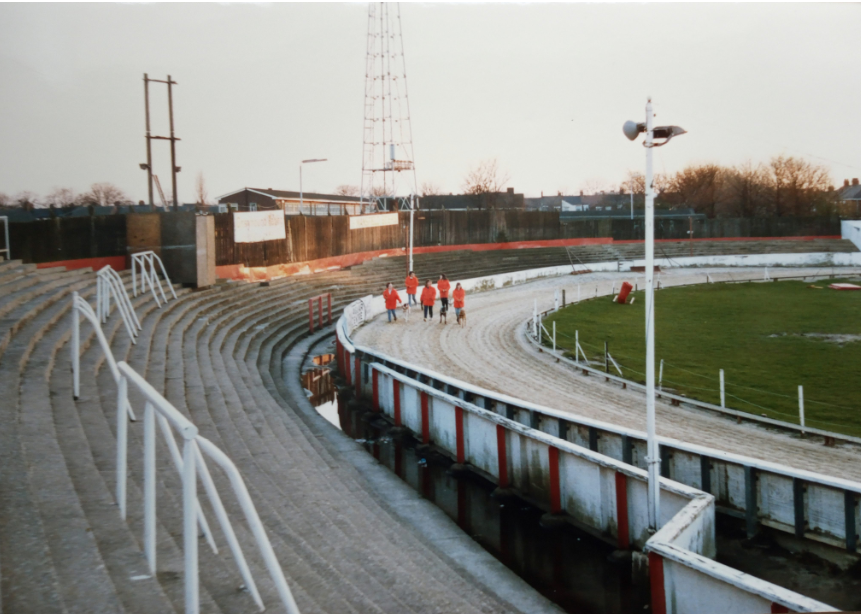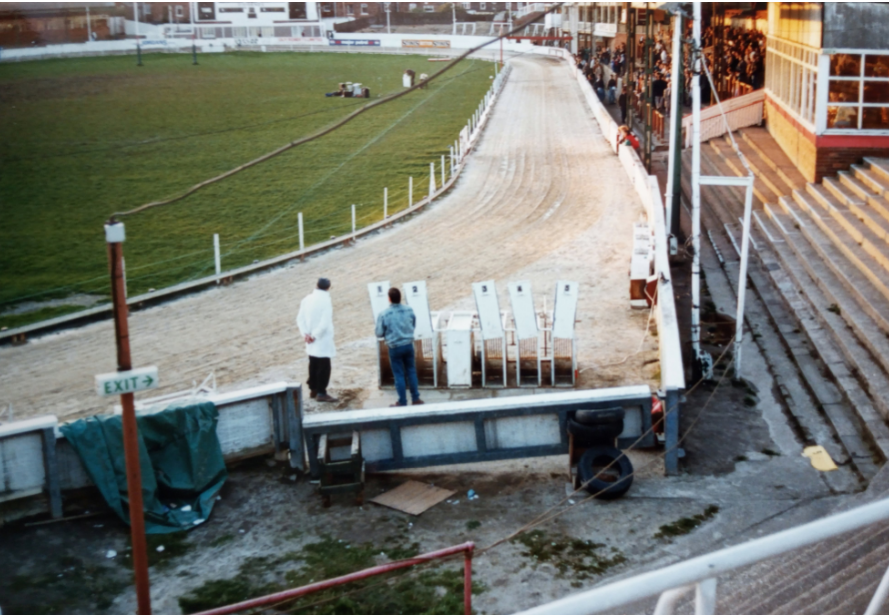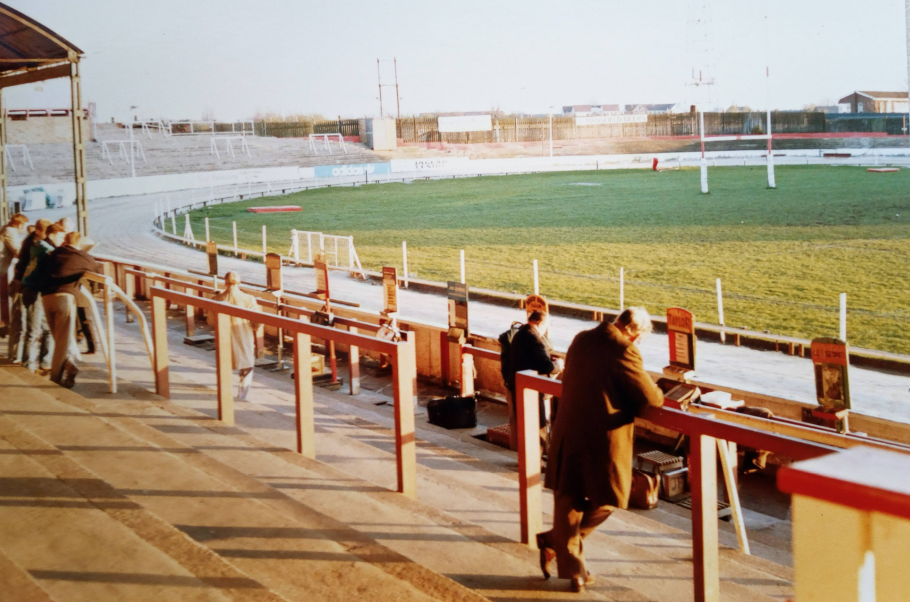 The Humberside city of Hull may have been blessed by having been the host to four venues that staged Greyhound Racing, but just to add a little more coincidence to them all, is that all four shared their venue with rugby league clubs. This section describes Craven Park, an earlier venue that must not be confused with The Craven Street Greyhound track or the New Craven Park Stadium, which was built at a different location during the late 1980's.
Craven Park developed as the home of Hull Kingston Rovers, a professional Rugby League Club, although formed at the latter end of the nineteenth century, it wasn't until 1921 that Craven Park became their home. Having played at two venues prior to Craven Park, the uprising of Hull KR had forced them to look for a much larger venue to host matches. It was during 1921 that a section of land just off Holderness Road, was purchased by the rugby club for just over £13,000. The new site lay at the rear of a bus and tram depot, located roughly two and a half miles east of Hull City Centre. The partially complete Craven Park began with a fixture against Wakefield Trinity on the 2nd of September 1922, in front of an estimated 15,000 crowd, although an impressive turn out indeed, it was the following month's fixture against Hull FC that would witness its record attendance of 22,292.
By the late 1920's The Craven Park Stadium had become known nationwide due to hosting two international matches there, firstly Great Britain against New Zealand in 1926 and then later Great Britain against The Australian Touring Side of 1929. Sandwiched in between these years was another sport that would make its way into Craven Park's history books, that of Greyhound Racing, after it had been introduced with its inaugural meeting on the 5th of May 1928.
The first race had been won by the 5-1 shot called "Up Boyle" over a distance of 550 yards, but the meeting became abandoned after the fifth race, when the lure broke down during the race, and not surprisingly became totally destroyed by the chasing pack. Racing would be promoted under rules similar to those of the NGRC, with kennels having been built to accommodate the 120 greyhounds that would have been recently purchased by the newly formed Craven Park Greyhound Company. Racing would continue for the next seven years or so, but a crack new government legislation contributed to Greyhound Racing coming to an end in June 1935.
By 1938 the rugby club was struggling financially and the return of Greyhound Racing that year managed by a newly formed company proved to be their saviour. A switch in ownership of Craven Park came about through the rugby club accepting an offer of £10,250 from the greyhound company to purchase the stadium. The agreement had been that the rugby club would continue as tenants, and with greyhound racing at Craven Park proving profitable, more investment of the stadium would take place. A brand-new totalisator board was erected behind the Northern bend and was in operation for the first time during a meeting on the 2nd of September 1939. But the new structure quickly became a white elephant, as within a matter of days, the outbreak of the Second World War had closed the venue. New war regulations forced Greyhound Racing across Britain to cease immediately, but a review of the regulations witnessed the sport returning three weeks later, albeit in daylight hours only, yet it would take another two years before the sport would reappear at Craven Park.
Once hostilities had ceased, it was expected that Greyhound Racing would get back to normality, but a further incident was to follow at Craven Park. The incident happened on the 8th of July 1946, when a serious blaze virtually destroyed the glass fronted East Stand, along with the stadium's totalisator office. Fortunately, the racing side of it remained almost unaffected, and quick work by the greyhound company had seen them erect a temporary stand, along with the introduction of a handful of old railway carriages that became useful as tote booths and offices.
In 1958 Hull KR purchased a section of land by the side of Winchester Avenue, with a view of constructing their own brand-new stadium. Disappointingly, the venture never materialised, with the land being used for nothing more than a training pitch, but later in time became financially beneficial, as the land was sold to a developer during 1970 for a huge profit. The funds raised by the sale of the land gave the rugby club an opportunity to repurchase Craven Park for £65,000 during 1975, a move which would see the Greyhound Racing Company becoming tenants once again. 1975 also witnessed a new running surface, seeing the old turf track ripped only to be replaced with an all-sand circuit, which was now becoming more common at greyhound tracks across the UK.
Although Greyhound Racing at The Craven Park Stadium had always operated under NGRC rules, it did have a spell of issuing Owners and Trainers with Class C Type Permit Licenses. Its big attractions were The Jack Lawler Trophy and The Charles Key Memorial Trophy, and ran five dog races over distances of 268, 462 and 647 metres with the hounds chasing an inside Sumner type hare. Following the Bradford City Fire Disaster of 1985, new sports stadium regulations came into force, and due to some of the stands having been built of wood, it came as no surprise when part of the stadium became condemned, which in turn vastly reduced the stadiums crowd capacity. Funds to upgrade the stadium were just not available, and with Hull Kingston Rovers already in the red, Craven Park's future lay in doubt.
The inevitable end at Craven Park was in sight when it was announced that the venue had been sold to developers for around four million pounds. The sale had not only wiped off the rugby clubs debts but had also secured the future of Greyhound Racing and Rugby League in the City, after plans were announced of the development of a more modern multi-sports venue.
In 1988 construction began of a brand-new stadium one and a half miles away, but you could imagine that feelings would have been mixed losing a stadium that had so much history. Craven Park staged its final greyhound racing meeting on a Saturday Evening of the 8th of April 1989, while the following day the stadium would host Hull Kingston Rovers final match against Widnes, which was indeed the final sporting event at the venue.
The demolition of Craven Park came soon after, with the site becoming built over, firstly with a Co-Op retail store, and then later that too became transformed in to a Morrisons Superstore, which today is now clearly visible from the A165 Holderness Road.