Park Road, St Helens, Merseyside.
POSTCODE———————————–WA9 1HB
LOCATED————————————–One mile north east of St Helens town centre, heading out on the A58 Park Road with the site found at the rear of IMO Car Wash business.
ORIGINAL SITE——————————The old St Helens Town Football Club Ground.
DATE CONSTRUCTED———————Around 1900.
DATE VENUE OPENED——————–Around 1900 for Amateur football and known as The Primrose Ground.
Meaning other sports may have taken place prior to the arrival of Greyhound Racing.
FIRST MEETING—————————–November 5th 1932.
Greyhound Racing only.
LICENSED OR INDEPENDENT———-Spells of both NGRC and independent.
All venues covered would have to be licensed with the government, licensed suggested in this section would refer to tracks operating under NGRC Rules.
INSIDE OR OUTSIDE HARE TYPE——Inside Sumner.
Please note that the Electric Hare suggested is only a guidance and would have been in operation for a certain amount of time at this venue. Although it is not necessarily guaranteed that it was operational all the time, as other types of lure may have been used and updated as time progressed.
DISTANCES———————————–275, 490 and 680 yards.
Please note that most racing venues distances had become varied throughout the years, the ones given above were at once point set and offers only a guidance to the track size.
CIRCUMFERENCE—————————Don't know.
Please note that alterations at most racing venues throughout its existence would see that the circumference of the track would vary, the one shown above offers only a guidance to the track size.
BIG RACE NAMES—————————None found.
STADIUM SHARED WITH——————Amateur football.
LAST MEETING——————————-February 26th 1993.
Greyhound Racing only.
STADIUM CLOSURE DATE—————-February 1993.
Meaning other sports may have taken place after Greyhound Racing had ceased.
STADIUM DEMOLITION——————–Don't know.
BUILT ON SITE——————————–Broadoak Manor Nursing Home, on Mulcrow Close.
In some cases, structure's that originally covered the venue after the stadium had been demolished, may have been themselves demolished too, so the one described is more likely to be the one which now presently covers the site.
EVIDENCE LEFT TODAY——————–None known of.
FURTHER COMMENTS———————None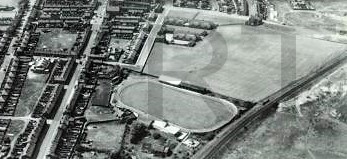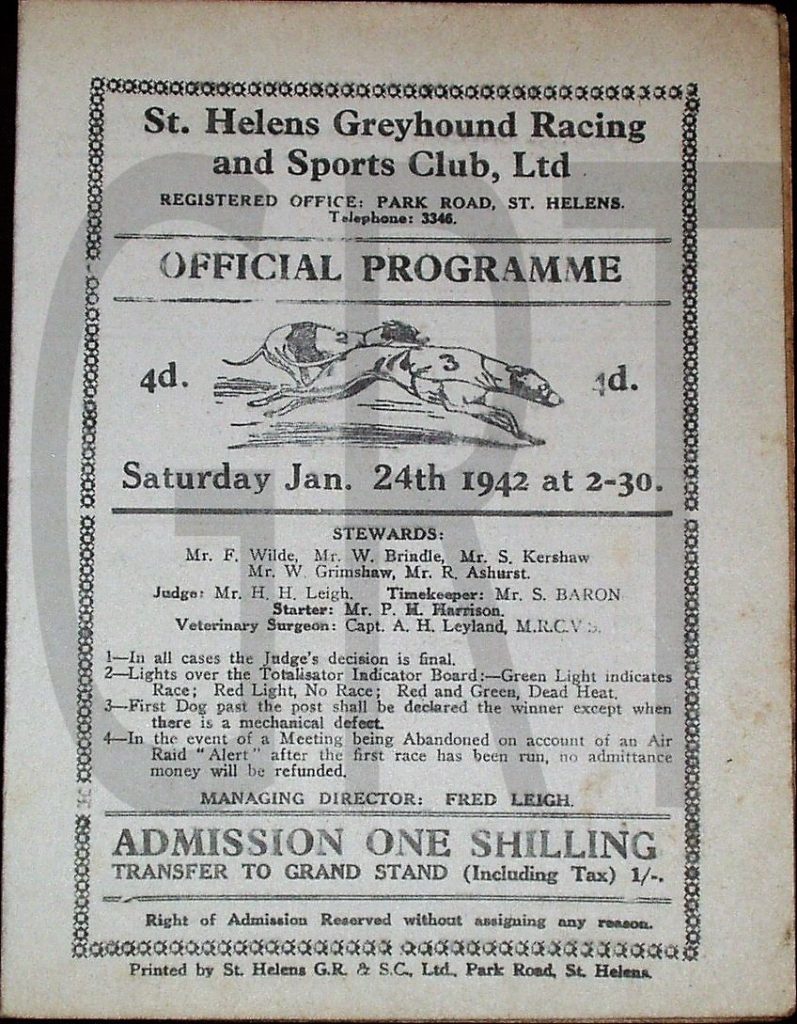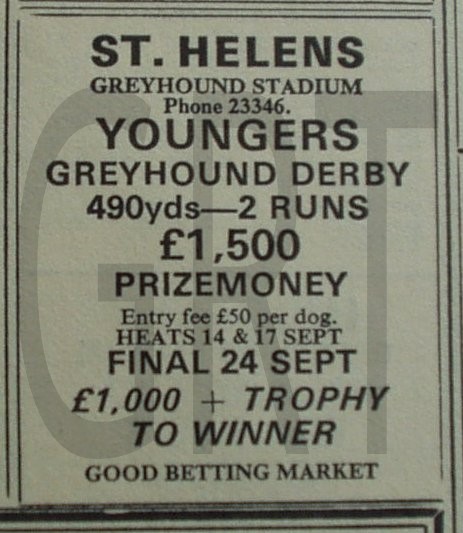 https://www.youtube.com/channel/UCOXCRctHnac4Z_KU64zf8HA
Situated just south of the A580 East Lancashire Road and virtually halfway between Manchester and Liverpool, is the industrial town of St Helens. More known for its glass industry and success in the sport of Rugby League, St Helens comes into the category of having been the home to two greyhound racing venues. What is clear about both venues is that neither venue was a purpose built greyhound stadium, but an actual venue that staged amateur football.
The one described in this section was St Helens' first, and was known to its patrons as Park Road, which had originally developed on a five-acre site around the turn of the twentieth century. During those early years it was known as The Primrose Ground, and had been the home to a number of amateur football clubs before greyhound racing moved in. It was during 1932 that a newly formed greyhound racing company had been given the go ahead to stage meetings at the venue. The company like most around this period, would supply their own greyhounds and racing would be run under NGRC rules, with its first meeting being arranged for the 5th of November 1932.
But the declaration of the Second World War witnessed changes at Park Road, and due to costs of maintaining their own greyhounds, reverted to operating as an independent track and also inviting privately owned greyhounds to race. Further regulations had seen the company run afternoon meetings, and due to the scarcity of greyhounds at the time, the track continued to operate but with just four dog races only. As war regulations became lifted, five dog racing returned, with distances run over 275, 490 And 680 Yards, with the hounds chasing an inside Sumner type hare.
Park Road's final meeting came on the 26th of February 1993, coming as a shock to its uninformed punters, with the stadium being sold to developers in a secret deal. The stadium was eventually demolished with the site now covered by The Broadoak Manor Nursing Home, which sadly leaves no traces of the stadium ever having been there.
A photograph or even memorabilia for this track is required for this page, if you can help please contact me.