York Road, Hall Green, Birmingham, West Midlands.
POSTCODE———————————B28 8QL
LOCATED————————————Within a quarter of a mile north east of Hall Green Railway station and four miles south east of Birmingham city centre.
ORIGINAL SITE—————————–Grazing land.
DATE CONSTRUCTED——————-1927
DATE VENUE OPENED——————August 1927.
Meaning other sports may have taken place prior to the arrival of Greyhound Racing.
FIRST MEETING—————————-August 24th 1927, 20,000 attended.
Greyhound Racing only.
LICENSED OR INDEPENDENT———-NGRC.
All venues covered would have to be licensed with the government, licensed suggested in this section would refer to tracks operating under NGRC Rules.
INSIDE OR OUTSIDE HARE TYPE——Outside Swaffham McKee.
Please note that the Electric Hare suggested is only a guidance and would have been in operation for a certain amount of time at this venue. Although it is not necessarily guaranteed that it was operational all the time, as other types of lure may have been used and updated as time progressed.
DISTANCES———————————–258, 480, 645 and 820metres.
Please note that most racing venues distances had become varied throughout the years, the ones given above were at once point set and offers only a guidance to the track size.
CIRCUMFERENCE—————————Don't know.
Please note that alterations at most racing venues throughtout its existence would see that the circumference of the track would vary, the one shown above offers only a guidance to the track size.
BIG RACE NAMES—————————The Midland Flat, The Midlands Oaks, and The Midlands Grand National.
STADIUM SHARED WITH——————Speedway
LAST MEETING——————————-July 29th 2017 a hound called Bobs Black Cab won the last race at 4-1.
Greyhound Racing only.
STADIUM CLOSURE DATE—————-2017
Meaning other sports may have taken place after Greyhound Racing had ceased.
STADIUM DEMOLITION——————–2018
BUILT ON SITE——————————–Ongoing construction.
In some cases, structure's that originally covered the venue after the stadium had been demolished, may have been themselves demolished too, so the one described is more likely to be the one which now presently covers the site.
EVIDENCE LEFT TODAY——————–Demolition and Construction work is presently taking place.
FURTHER COMMENTS———————None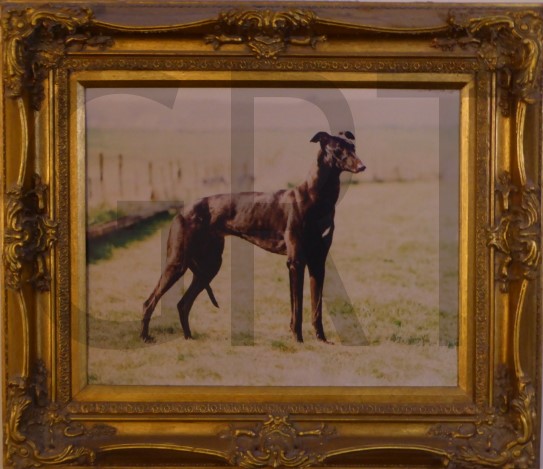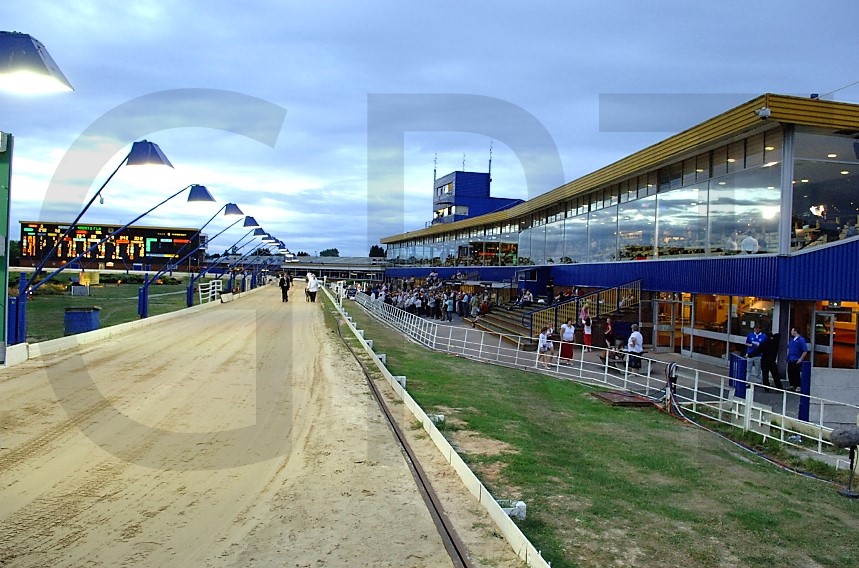 Prior to its closure, Hall Green Greyhound Stadium had been one of only a handful of Greyhound Racing venue's that had experienced the pioneering days of Greyhound Racing which had swept through the country during the late 1920's. The venue was the second greyhound track to open in the city of Birmingham, after Kings Heath became the first three months prior, and had also become the sixteenth licensed track to open in the whole of the UK.
It was an era when The Greyhound Racing Association set out plans to promote Greyhound Racing across Britain, building six new tracks in 1927, with Hall Green becoming the West Midlands representative. The venue was found roughly four miles southeast of Birmingham city centre, just off the A34 York Road.
The stadium developed during the early months of 1927, on a section of grazing land with a view of it being ready to stage meetings by the Summer. After 150 greyhounds had arrived at the stadium's kennels, Hall Green was ready to stage its inaugural meeting on the 24th of August. Almost 20,000 people turned out to witness a greyhound called Lock Latham win the first ever event over the 500-yard trip, under rules similar to those of the NGRC. But like so many other stadiums constructed around this period, Hall Green had been designed as a multi-purpose venue, sharing its facilities with Dirt Track Speedway Racing, which arrived in August 1928.
The new tenants would feature on and off over the next ten years or so, before being forced out completely, due to complaints from nearby residents regarding noise. The stadium also had its fair share of mishaps when the main grandstand was destroyed by a fire in 1930, presumably caused by a dropped cigarette end.
A huge transformation of the track took place in 1970, which saw the actual track widened to accommodate six dog racing instead of the more familiar five, which had been the norm throughout its earlier years. 300 tons of topsoil became added, which would see the track becoming raised by as much as 18 inches above the inside rail. The same year would see the demolition of the old main stand, seeing its foundations being replaced by a new 4,000 capacity grandstand, which included a glass fronted restaurant which could accommodate 500 diners. Another addition was a new electronic scoreboard, both new additions becoming operational by 1972, at a total cost of £750,000.
Alterations had also seen the removal of the stadium's kennels, this due to them being no longer required, because greyhounds were now being supplied by contract trainers. In 1981, the running surface changed once again, this time seeing the grass surface replaced by silicon sand, which was assisted by undersoil heating, with an outside McKee Scott hare installed also.
In 1989, another one million pounds was invested, this time seeing the restaurant extended even more to accommodate increased attendances, and a new 48-bedroom hotel constructed, which overlooked the Eastern bend. In 1999, the hare rail was updated once again, with this time a new Swaffham McKee type hare luring the hounds. Events consisted of six greyhounds challenging over distances of 258, 480, 645, 820 and 892 metre, with its once annual attractions being The Midland Flat Championship, The William Hill Blue Riband, and The William Hill Prestige Trophy. Its latter days had seen the stadium's capacity reduced to around 2,500 patrons, with enough parking space for 600 vehicles.
In 2014, the GRA sold the stadium to euro property investments for three million pounds, but still retained the lease, although it was clear to see that Hall Green's future lay in doubt. Sadly, the venue became another statistic on the developers profiteering list, and staged its final meeting on the 29th of July 2017, with a 4-1 shot, Bobs Black Cab, winning the final event.