Mount Vernon Sports Stadium, Daldowie Road, Broomhouse, Glasgow, Lanarkshire.
POSTCODE———————————-G71 7SL
LOCATED————————————-The venue was situated about ten mile south west of Glasgow, city centre and about one mile south west of Baillieston and about one mile north west of the M73/M74 Interchange.
ORIGINAL SITE——————————Daldowie Colliery.
DATE CONSTRUCTED———————March 1937.
DATE VENUE OPENED——————–October 1937.
Meaning other sports may have taken place prior to the arrival of Greyhound Racing.
FIRST MEETING—————————–October 27th 1937.
Greyhound Racing only.
LICENSED OR INDEPENDENT———–Independent
All venues covered would have to be licensed with the government, licensed suggested in this section would refer to tracks operating under NGRC Rules.
INSIDE OR OUTSIDE HARE TYPE——-Inside Sumner.
Please note that the Electric Hare suggested is only a guidance and would have been in operation for a certain amount of time at this venue. Although it is not necessarily guaranteed that it was operational all the time, as other types of lure may have been used and updated as time progressed.
DISTANCES———————————–260, 450, 620 and 815 Yards.
Please note that most racing venues distances had become varied throughout the years, the ones given above were at once point set and offers only a guidance to the track size.
CIRCUMFERENCE—————————Don't know.
Please note that alterations at most racing venues throughout its existence would see that the circumference of the track would vary, the one shown above offers only a guidance to the track size.
BIG RACE NAMES—————————Mount Vernon Derby.
STADIUM SHARED WITH—————–Nothing known of.
LAST MEETING——————————Maybe 1998
Greyhound Racing only.
STADIUM CLOSURE DATE—————1998
Meaning other sports may have taken place after Greyhound Racing had ceased.
STADIUM DEMOLITION——————Deteriorated throughout the following years to virtually abandoned grassland.
BUILT ON SITE——————————Nothing known of as yet.
In some cases, structure's that originally covered the venue after the stadium had been demolished, may have been themselves demolished too, so the one described is more likely to be the one which now presently covers the site.
EVIDENCE LEFT TODAY——————Disturbed earth still visible from satellite views

FURTHER COMMENTS——————-None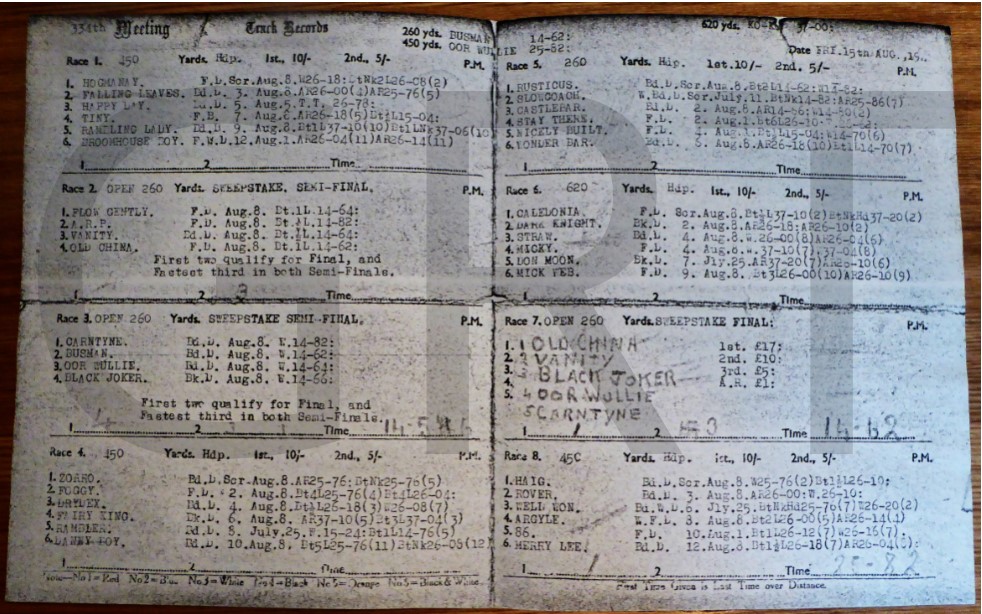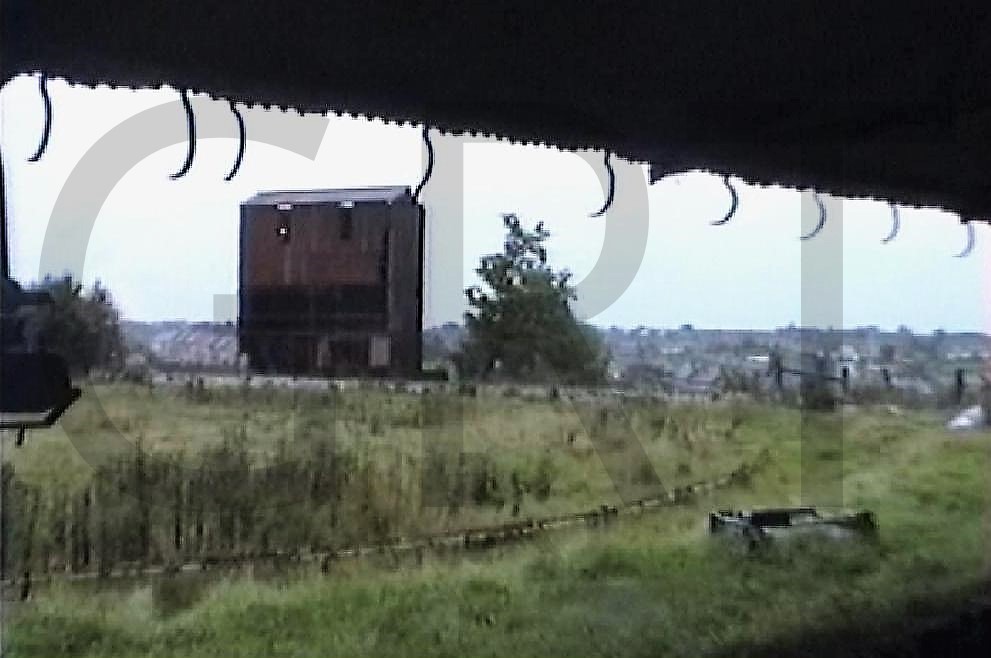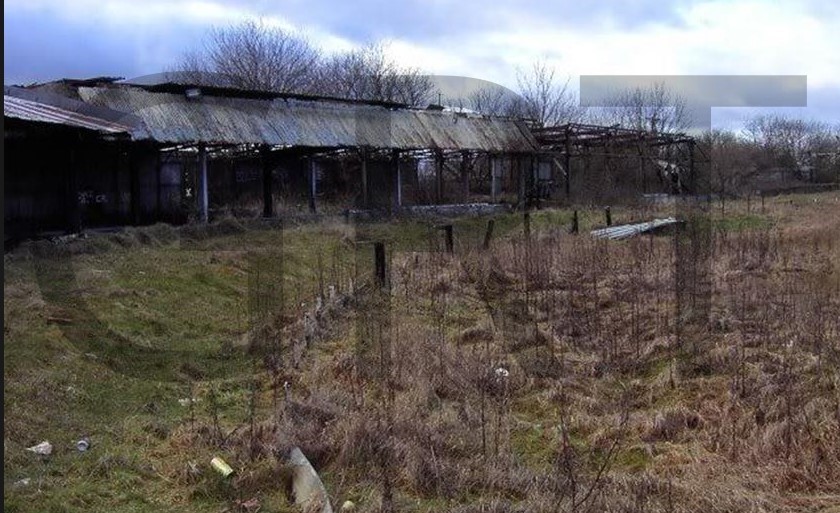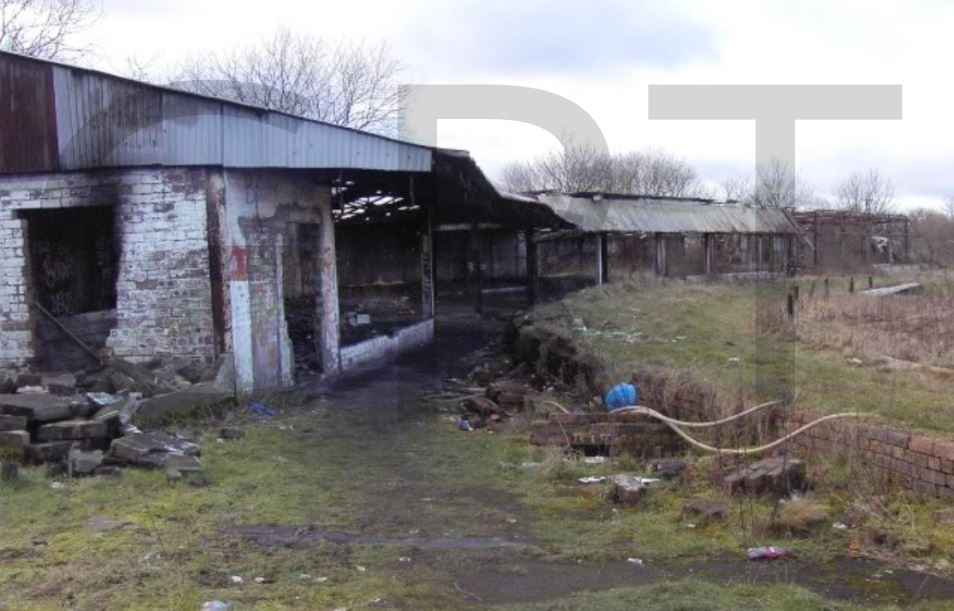 Mount Vernon Greyhound Stadium was located roughly ten miles south west of Glasgow city centre, close to the Lanarkshire town of Baillieston. Construction began during March 1937 of a purposely built greyhound track, on the site of the abandoned Daldowie Colliery. A covered standing area was constructed along its southern edge, with a very impressive results board overshadowing the eastern bend.
The stadium was complete and ready to stage its first meeting on the 29th of October, and had cost a little over £3,500 to construct, with enough space to accommodate 4,000 racegoers. Throughout its existence, the Mount Vernon track operated solely as an independent flapping track, staging six dog events over distances of 260, 450 and 620 yards, with the hounds chasing an inside Sumner type hare.
Greyhound Racing ceased during 1998, the reasons being that the track could no longer financially support itself. To find the site of the old Mount Vernon dog track may come as a surprise how geographically remote it was, very similar to the Bedwelty track in South Wales, built on a hilltop totally exposed to all types of weather, and must have been a very bitterly cold place to visit during the Winter months.
At this moment in time the site remains undeveloped, even though all outbuildings have since dwindled to nothing, yet the general layout and its crumbling surrounds still remain although smothered beneath dense undergrowth.
A programme, photograph or even memorabilia for this track is required for this page, if you can help please contact me.