Newlands Drive, Off York Road, Cusworth, Doncaster, South Yorkshire.
POSTCODE———————————-DN5 8UL
LOCATED————————————Just off the A638, two miles north west of Doncaster town centre in the district of Cusworth at the end of Newlands Drive.
ORIGINAL SITE—————————–Farm grazing land Greyhound Racing only.
DATE CONSTRUCTED——————–1927-28
DATE VENUE OPENED——————-April 1928
Meaning other sports may have taken place prior to the arrival of Greyhound Racing.
FIRST MEETING—————————-April 14th 1928 first race won by a hound named Showmans Gill.
LICENSED OR INDEPENDENT———-Early years NGRC then later Independent.
All venues covered would have to be licensed with the government, licensed suggested in this section would refer to tracks operating under NGRC Rules.
INSIDE OR OUTSIDE HARE TYPE——-Inside Sumner. Please note that the Electric Hare suggested is only a guidance and would have been in operation for a certain amount of time at this venue. Although it is not necessarily guaranteed that it was operational all the time, as other types of lure may have been used and updated as time progressed.
DISTANCES————————————301, 375, 500 and 700 metres.
Please note that most racing venues distances had become varied throughout the years, the ones given above were at once point set and offers only a guidance to the track size.
CIRCUMFERENCE—————————-Not known
Please note that alterations at most racing venues throughout its existence would see that the circumference of the track would vary, the one shown above offers only a guidance to the track size.
BIG RACE NAMES—————————-The Lincoln Sweepstakes and The Dennison Trophy plus others.
STADIUM SHARED WITH——————Speedway and Doncaster Rugby League Club.
LAST MEETING——————————-1986
Greyhound Racing only.
STADIUM CLOSURE DATE—————-1986
Meaning other sports may have taken place after Greyhound Racing had ceased.
STADIUM DEMOLITION——————-Don't know but burnt down in 1988.
BUILT ON SITE——————————–Housing north east of Clearwell Croft, along Perrin Grove, Rothsay Close, The Lees and Charnock Drive.
In some cases, structure's that originally covered the venue after the stadium had been demolished, may have been themselves demolished too, so the one described is more likely to be the one which now presently covers the site.

EVIDENCE LEFT TODAY——————–Nothing known of.
FURTHER COMMENTS———————The stadium closed by council inspectors regarding to concerns about its structures being unsafe.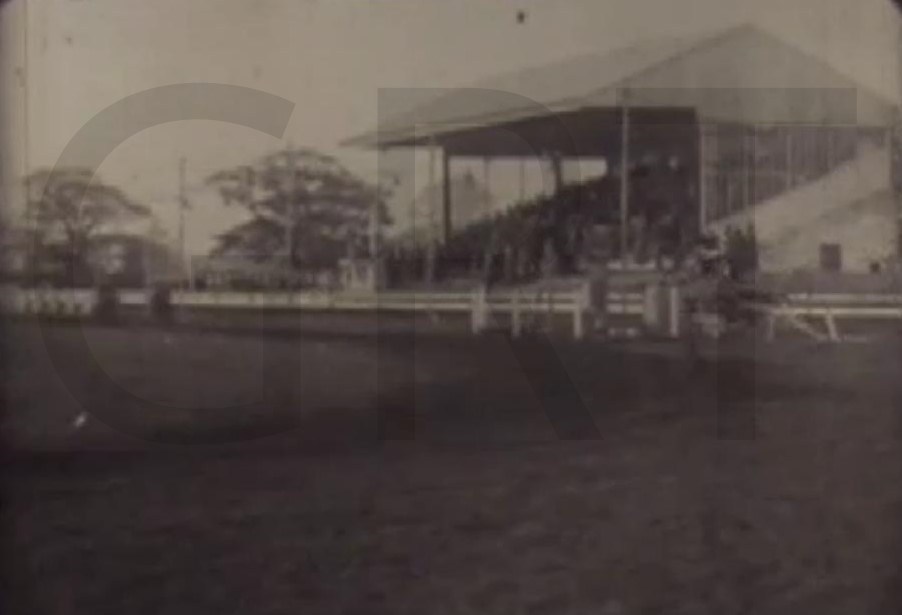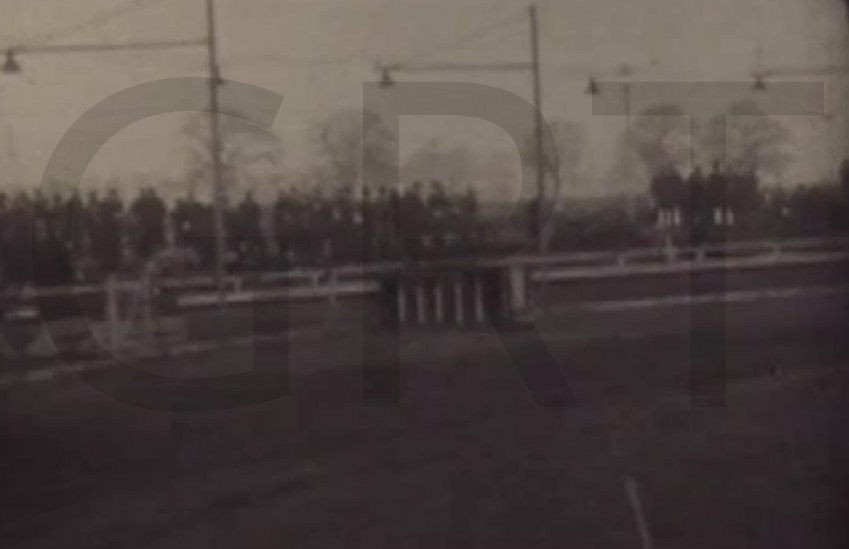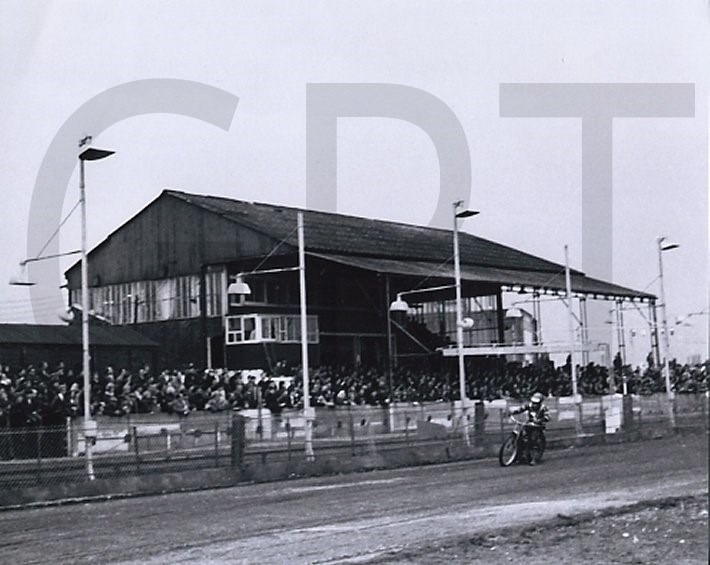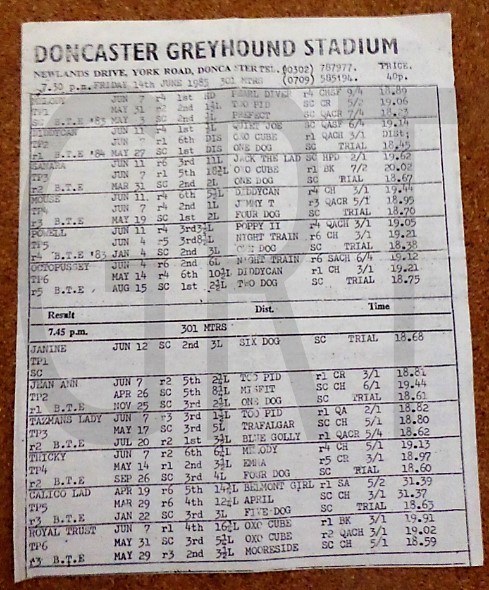 Another greyhound track found in South Yorkshire was that of Doncaster Greyhound Stadium, a track which had no connections with the present-day Doncaster Track, now operating at Stainforth, seven miles further north. This track was known to its regulars as Newlands Drive, found in the district of Cusworth, two miles north west of Doncaster town centre.
Construction began on farmland during the early weeks of 1928, its owners being The Mansfield Greyhound Racecourse Company, who already was in control of another track back in their hometown. The stadium was ready for its opening meeting on Easter Monday the 14th of April 1928, with the meeting consisting of seven races, but disappointingly, only the first four races took place, due to the mechanical hare breaking down. The small attendance that did congregate saw their admission charge refunded, although they had witnessed a greyhound called Showmans Gill win the very first race over the 500-yard trip.
Doncaster's pioneering days had seen events run under NGRC Rules, but during 1929 both tracks owned by the Mansfield Greyhound Racecourse Company became expelled from the NGRC, due to breach of rules, after refusal to comply with NGRC Stewards. The following years had seen a new greyhound company take control, a totally different company from the Mansfield group, who immediately switched to operating as an independent track. Throughout the following years the greyhound company found themselves switching back and forth operating under NGRC rules, but by the mid 1950's the track had found itself more profitable operating as a flapping track.
Although the stadium had been purposely constructed for Greyhound Racing, further arrangements had seen Motorcycle Dirt Track Racing taking place within the infield of the greyhound track, with their inaugural meeting being staged on the 1st of September 1929. The motorcycle events lasted for no more than one season, although speedway did eventually return in 1969 but this time it was for just two seasons only.
In 1951 another sporting attraction came to Newlands Drive, witnessing the introduction of Rugby League, when Doncaster Dragons became its newest tenants during that summer. Rugby League lasted for no more than two seasons, before The Dragons left for their new home at Tattersfield, but their brief spell had seen some improvements done at the stadium, with terracing being added around both bends. Stock Car Racing featured during 1969, its brief spell lasting for just a handful of meetings only, the reason being that it became rather unpopular with the speedway promoters complaining that they had done too much damage to the cinder track. Stock Car Racing did return during the early 1980's, but by then stadium was on the verge of closure.
A number of racing distances had been set at the track over the years, but once metric distances had been calculated in 1982, they measured 301, 375, 500 and 700 metres, with events consisting of six greyhounds contesting behind an inside Sumner type hare. Doncaster was never shy on promoting attractive events such as The Lincoln Sweepstakes, The Leger Sweepstakes, The Dennison Trophy and also The Rose Bowl Sweep Stakes.
In 1976 the stadium was sold to a company known as Northern Sports, but their lack of investment of upgrading the stadium never happened, which inevitably saw the stadium drift into a poor state. The stadium had been run down so badly, that the majority of the place had been redeemed unsafe by The Safety Of Sport Inspectors, who immediately ordered its closure during 1986. Sadly efforts to resolve the problem did not occur, but a serious fire soon after its closure, totally destroyed the main stand, and with it arose suspicions, although vandals were eventually blamed for starting the blaze. Yet within two years of its closure further suspicions aroused the locals, as construction of new houses began to cover the demolished site, on land classed as Green Belt Land, which certainly caused so much upset to many.
Today, the site of the old Doncaster Stadium is pinpointed by a cluster of dwellings on access roads named Clearwell Croft, Perran Grove, Rothesay Close, The Lees and also Charnock Drive.