Bathgate Road, Armadale, West Lothian, Scotland.
POSTCODE———————————-EH48 2PD
LOCATED————————————Armadale lies about 22 miles west of Edinburgh. The track is situated three quarters of a mile east of Armadale town centre just off the A89.
ORIGINAL SITE—————————–Coal mining land adjacent to Hopetwon Colliery pit number 8.
DATE CONSTRUCTED——————–1938
DATE VENUE OPENED——————-February 1939.
Meaning other sports may have taken place prior to the arrival of Greyhound Racing.
FIRST MEETING—————————–February 20th 1939.
Greyhound Racing only.
LICENSED OR INDEPENDENT———-Independent
All venues covered would have to be licensed with the government, licensed suggested in this section would refer to tracks operating under NGRC Rules.
INSIDE OR OUTSIDE HARE TYPE——Had a spell of both inside and outside Sumner type, but switched to an Outside Swaffham during 2002.
Please note that the Electric Hare suggested is only a guidance and would have been in operation for a certain amount of time at this venue. Although it is not necessarily guaranteed that it was operational all the time, as other types of lure may have been used and updated as time progressed.
DISTANCES———————————–100 yard dash (Actual 85 yards) also 330, 525 and 755 yards.
Please note that most racing venues distances had become varied throughout the years, the ones given above were at once point set and offers only a guidance to the track size.
CIRCUMFERENCE—————————440 yards
Please note that alterations at most racing venues throughout its existence would see that the circumference of the track would vary, the one shown above offers only a guidance to the track size.
BIG RACE NAMES—————————The Summer Cup, The West Lothian Stakes and The Armadale Sprint.
STADIUM SHARED WITH——————Stock Car Racing and Speedway.
LAST MEETING——————————-September 29th 2016.
Greyhound Racing only.
STADIUM CLOSURE DATE—————-Still in use home to Edinburgh Monarchs Speedway.
Meaning other sports may have taken place after Greyhound Racing had ceased.
STADIUM DEMOLITION——————-N/A
BUILT ON SITE——————————-N/A
In some cases, structure's that originally covered the venue after the stadium had been demolished, may have been themselves demolished too, so the one described is more likely to be the one which now presently covers the site.
EVIDENCE LEFT TODAY——————-Although I have not visited the site since it closed more than two years go, yet I should imagine that evidence of the greyhound track is still there.
FURTHER COMMENTS———————None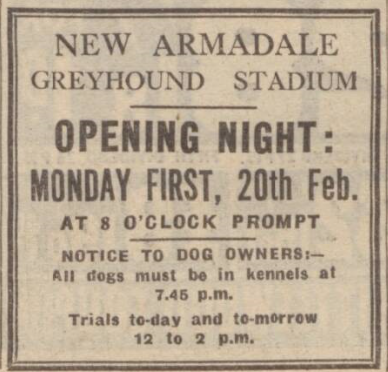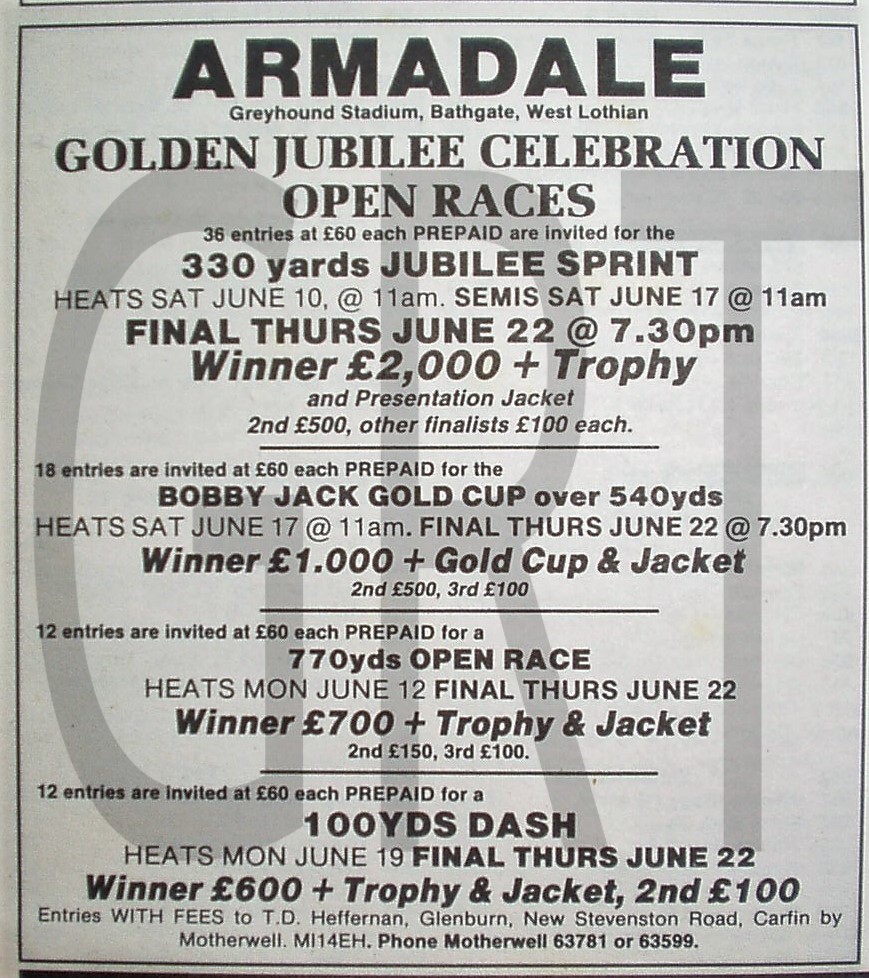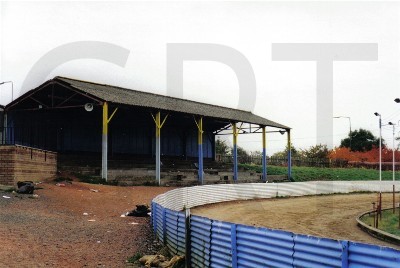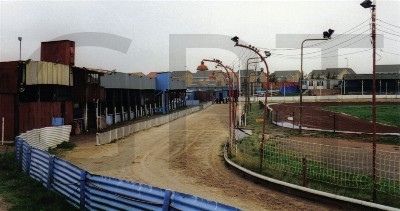 One of the last of the Scottish independent greyhound tracks to disappear off the radar was the one situated on the outskirts of Armadale. The West Lothian ex-coal mining town lies roughly 20 miles west of Edinburgh, and less than two miles from junction four of the M8 motorway. The once greyhound stadium remains still clearly visible along the side of the A89 Bathgate Road, three quarters of a mile east of Armadale town centre.
Armadale had already experienced dog racing at the towns football ground back in 1932, with Whippet Racing firstly contesting before being joined by the greyhounds a few years later. Yet the continuous warnings issued by the Scottish Football Association's to stop dog racing there, or otherwise face eviction from the Scottish League were ignored, as the revenue endured by dog racing easily outstretched the football clubs efforts, and sure enough Armadale Thistle sacrificed their Scottish League position. But as the 1930's drew to a close, the greyhound company failed to agree terms set by the football clubs committee, and sure enough it had become time for them to find another home.
It was during 1938 that the proprietors of the Carfin Greyhound Stadium began constructing a new greyhound track on wasteland next door to the Hopetown Collieries number 8 pit. The new track was to be designed for greyhound racing only, before staging its first meeting on the 20th of February 1939, four days after the final meeting had taken place at the previous track. The outbreak of the Second World War in September 1939 had witnessed a temporary closure of the track, but like the majority of tracks across the UK, once the restrictions had been lifted, Armadale would continue to stage meetings, albeit during daylight hours.
Over the years Armadale had established itself as a stable business, and like others, staged big race events, such as The Summer Cup, a sprint competition run in July, The West Lothian Stakes and also The Armadale Sprint, with all events once offering impressive prize money. Racing distances had varied throughout the years, with its latter ones set at 315 and 500 yards, with six hounds normally chasing an outside Swaffham type hare system. Originally a Sumner type hare system had been used over the years both inside and outside, but that was replaced by the more modern system in 2002.
In March 2006, the stadium had to recover from vandalism, after suspected animal right groups had inflicted damage that would cost the stadiums owners around ten thousand pounds to repair. In recent times, the future of greyhound racing lay in doubt as Armadale was now staging just one meeting per week, that being a Thursday evening. Filling the card had become more and more difficult during 2016, with a further Thursday night meeting having to be cancelled due to not enough entrants. It was following this meeting that the stadiums promoters announced that there would be no further events, therefore the meeting of the 29th of September 2016 had become Armadale's last, with a greyhound called Brad winning the final event.
At present the Stadium still exists, but only as a Speedway venue, with Edinburgh Monarchs hosting matches there, who's home it has been since 1997. Other sports had featured also, with Stock Car Racing being first witnessed in 1971, along with Banger Racing and Hot Rods, all of which continued to do so over the following twenty years or so. Presently, the future of Armadale stadium's remains uncertain, with regular reports in the local press stating that developers are getting ever closer to constructing a brand new supermarket on its site.
A programme, photograph or even memorabilia for this track is required for this page, if you can help please contact me.