Boston Sports Stadium, New Hammond Beck Road, Wyberton Fen, Boston, Lincolnshire.
POSTCODE———————————-PE21 7JD
LOCATED————————————About two miles west of Boston town centre just off the A52 at Wyberton Fen.
ORIGINAL SITE—————————–Farm grazing land.
DATE CONSTRUCTED——————–1963-64
DATE VENUE OPENED——————-June 1964.
Meaning other sports may have taken place prior to the arrival of Greyhound Racing.
FIRST MEETING—————————–June 1st 1964
Greyhound Racing only.
LICENSED OR INDEPENDENT———-Independent
All venues covered would have to be licensed with the government, licensed suggested in this section would refer to tracks operating under NGRC Rules.
INSIDE OR OUTSIDE HARE TYPE——Inside Sumner.
Please note that the Electric Hare suggested is only a guidance and would have been in operation for a certain amount of time at this venue. Although it is not necessarily guaranteed that it was operational all the time, as other types of lure may have been used and updated as time progressed.
DISTANCES———————————–300, 525 and 700 yards.
Please note that most racing venues distances had become varied throughout the years, the ones given above were at once point set and offers only a guidance to the track size.
CIRCUMFERENCE—————————Roughly 400 yards.
Please note that alterations at most racing venues throughout its existence would see that the circumference of the track would vary, the one shown above offers only a guidance to the track size.
BIG RACE NAMES—————————Lincolnshire Laurels.
STADIUM SHARED WITH——————Stock Cars and Banger Racing.
LAST MEETING——————————-Late 1969
Greyhound Racing only.
STADIUM CLOSURE DATE—————-1993
Meaning other sports may have taken place after Greyhound Racing had ceased.
STADIUM DEMOLITION——————-Mid 1990's
BUILT ON SITE——————————-A Newly built Lidl and a B & Q Store.
In some cases, structure's that originally covered the venue after the stadium had been demolished, may have been themselves demolished too, so the one described is more likely to be the one which now presently covers the site.
EVIDENCE LEFT TODAY——————-Nothing known of.
FURTHER COMMENTS——————–None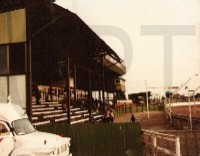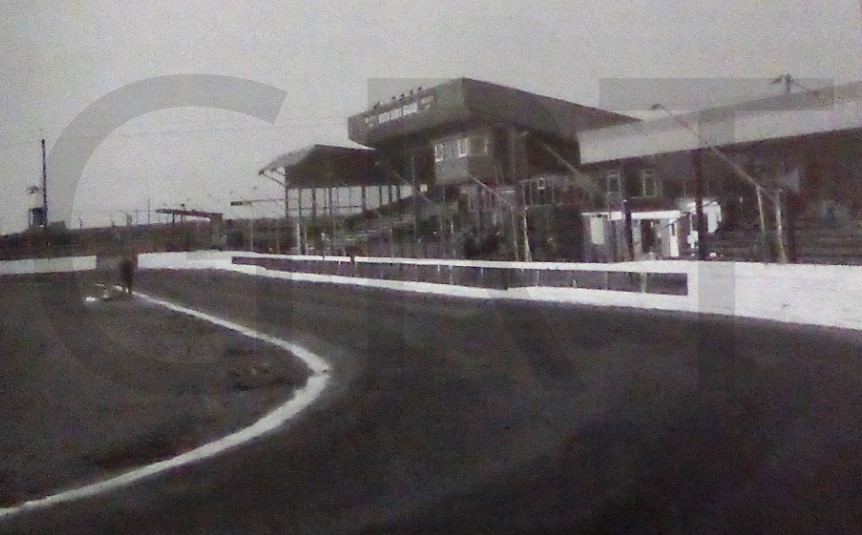 The South Lincolnshire town of Boston locates itself on a section of the English coastline known as The Wash. It could also add itself to the list of towns that hosted two greyhound track in its surrounds, both of which were registered flapping tracks.
The first venue operated nearer the town centre during the 1930's, but this chapter describes a track that operated briefly during the 1960's. It all came about due to a group of Greyhound Racing enthusiasts who began preparing a track on a section of farmland two miles west of the town. The venue was located in a rural area known as Wyberton Fen, in a field situated along the side of the A52. With its close proximity next to the South Forty Foot Drain the venue had clearly become an advantage by creating a unique track watering sprinkler system, with an endless supply of water that would enable the ground staff to water the track at any given time should it be required.
After a season of flip meetings during 1963, the venue's official opening meeting came on the 1st of June 1964, with all races consisting of six greyhounds competing over distances of 300, 525 and 700 yards, all of which chased an inside Sumner type hare. The new venue soon made an impact, as by the Summer of 1965 the healthy availability of greyhounds had seen the track adding a Saturday afternoon meeting to their already Monday and Friday schedules.
One of its main attractions was the Lincolnshire Laurels, an event run over a distance of 300 yards, which would require 36 entries to make up the six first round heats. But a temporary closure during the first five months of 1968 was due to a new management team taking control, who's first efforts were to upgrade the track, which saw a completely new running surface being laid.
Although the mid 1960's had seen good times, the latter end of the decade did not, after less than six years of racing, the greyhound company had found themselves in serious financial trouble. Sadly, the track closed before the end of 1969, seeing the company eventually wound up in the courts during February 1970.
Although Greyhound Racing had ceased, it wasn't the end of the Boston Sports Stadium, as a Speedway promoter saw his opportunity to bring the bikes to Boston, opening up with their first meeting in August 1970. Speedway along with other motor sports continued right up until 1993, before the stadium was eventually sold to developers.
Today, the majority of the site is now covered by a B & Q store, yet overgrown mounds of rubble lying around the store's perimeter remain evident up until recently, that is until a new Lidl put the end to that.
A programme, photograph or even memorabilia for this track is required for this page, if you can help please contact me.