Station Road, Long Eaton, Nr Nottingham, Derbyshire.
POSTCODE———————————-NG10 2DD
LOCATED————————————Long Eaton is located about six miles south west of Nottingham city centre, and about half a mile east of Long Eaton town centre.
ORIGINAL SITE—————————–Recreation ground mainly used for football then County cricket matches.
DATE CONSTRUCTED——————–1928
DATE VENUE OPENED——————-April 1928.
Meaning other sports may have taken place prior to the arrival of Greyhound Racing.
FIRST MEETING—————————April 7th 1928. Had periods of closures and re-openings.
Greyhound Racing only.
LICENSED OR INDEPENDENT———-One of those venues that experienced both codes, switching on a number of occasions.
All venues covered would have to be licensed with the government, licensed suggested in this section would refer to tracks operating under NGRC Rules.
INSIDE OR OUTSIDE HARE TYPE——Inside Sumner, then switched to Outside Sumner during 1995.
Please note that the Electric Hare suggested is only a guidance and would have been in operation for a certain amount of time at this venue. Although it is not necessarily guaranteed that it was operational all the time, as other types of lure may have been used and updated as time progressed.
DISTANCES———————————–300 and 485 Metres.
Please note that most racing venues distances had become varied throughout the years, the ones given above were at once point set and offers only a guidance to the track size.
CIRCUMFERENCE—————————Don't know.
Please note that alterations at most racing venues throughout its existence would see that the circumference of the track would vary, the one shown above offers only a guidance to the track size.
BIG RACE NAMES—————————The Easter Handicap and The Long Eaton Derby.
STADIUM SHARED WITH——————Speedway, Hot Rods, Stock Car and Banger Racing.
LAST MEETING——————————-1997
Greyhound Racing only.
STADIUM CLOSURE DATE—————-December 1997.
Meaning other sports may have taken place after Greyhound Racing had ceased.
STADIUM DEMOLITION——————-Late 1990's.
BUILT ON SITE——————————-A brand new housing estate along Circuit Drive.
In some cases, structure's that originally covered the venue after the stadium had been demolished, may have been themselves demolished too, so the one described is more likely to be the one which now presently covers the site.
EVIDENCE LEFT TODAY——————-Nothing known of.
FURTHER COMMENTS———————None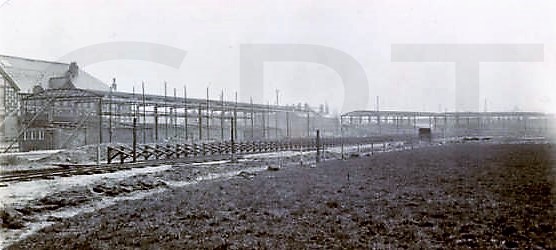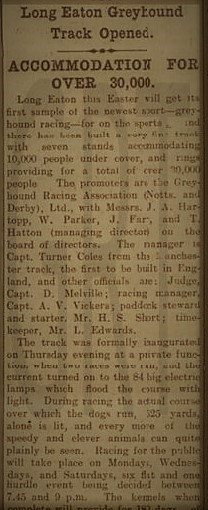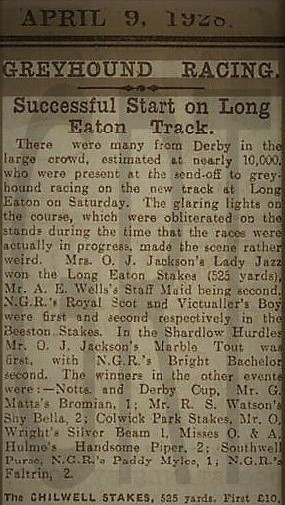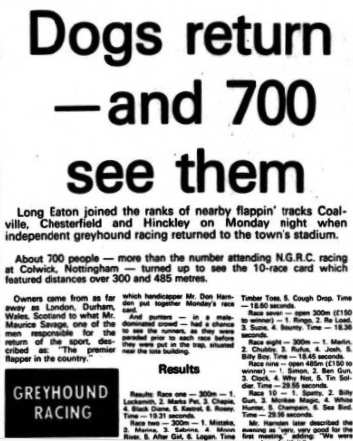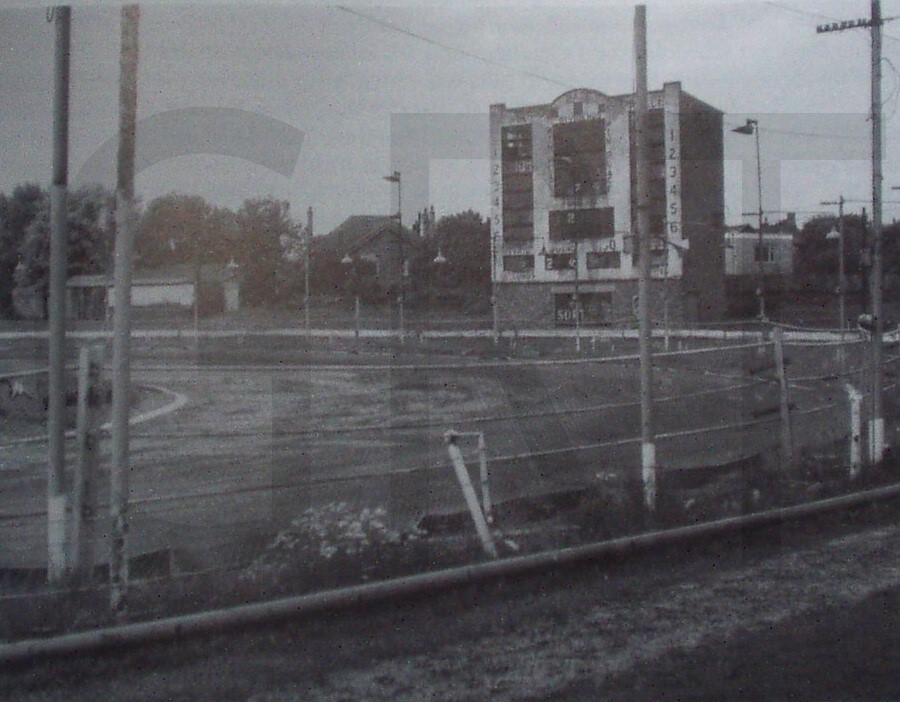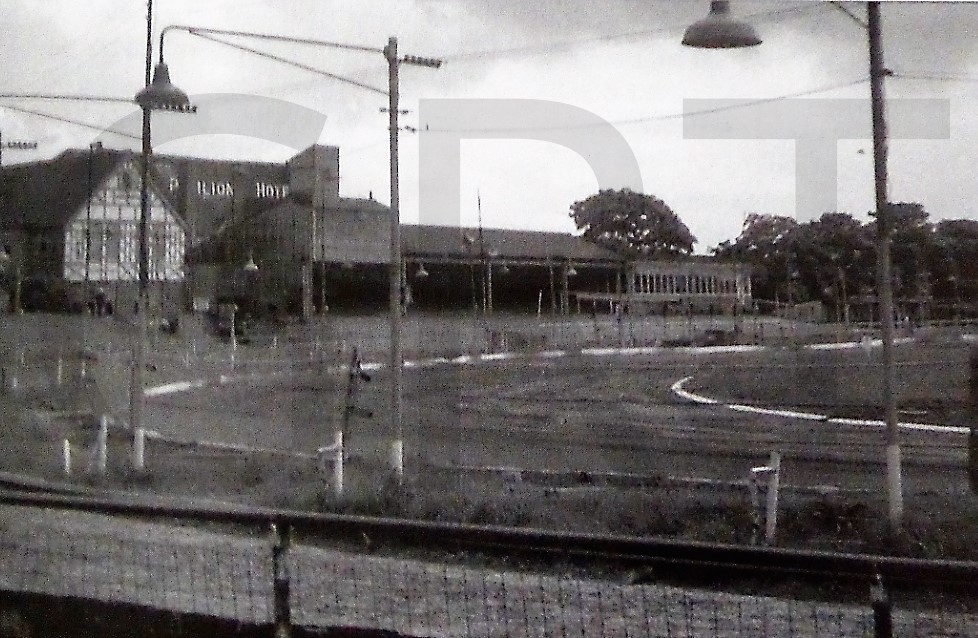 When mentioning the town of Long Eaton to a regular sports follower, their mind instantly thinks of the sports stadium associated with motor sports, yet to us greyhound racing fanatics we can proudly say that our sport also contributed to a big part of its history.
The district of Long Eaton lies seven miles southwest of Nottingham city centre, with the once sports stadium situated roughly half a mile east of Long Eaton town centre, set back just off Station Road. Although like I mentioned previously is that the venue is probably more famous for its Speedway and Stock Car Racing, but what is surprising is that it was originally designed for Greyhound Racing.
The original site had been a recreation park firstly used for football, when Long Eaton Rangers began playing there during 1884. In 1887 the site became the home of Nottingham County Cricket Club, and that is how it stayed until 1928, before the old venue became demolished, with plans in place to construct a brand-new Greyhound Stadium.
The new venue housed seven wooden grandstands, all positioned for excellent viewing around the track, all in order ready for its inaugural meeting on the 7th of April 1928. 10,000 racegoers witnessed the spectacle, with all events being staged under rules very similar to those of the NGRC. Races were run over a 525-yard course, with six greyhounds contesting behind an outside electric type of hare system. Soon after its opening, another £10,000 was spent to accommodate Motorcycle Dirt Track Racing, which would only feature during 1929 and 1930.
Long Eaton had proved itself as a successful sporting venue, but during its days inherited bad memories, as on one occasion in March 1948 when a serious fire, thought to have been triggered off by sparks from a passing steam train, destroyed nearly all of the seven wooden grandstands. When the fire had been extinguished, the sad news was that twenty-five greyhounds, housed at the track's kennels had perished, with a further forty surviving the inferno, only brought out alive due to the bravery of firemen, who incidentally were Awarded The PSDA Certificate for their efforts.
In 1949 workmen set about reconstructing the stadium, which in turn would see the construction of a brand-new grandstand and a clubhouse, with its designers predicting its future as The Wembley of the Midlands, with the view that one day it would accommodate 50,000 spectators. The designers may have been a little over ambitious as their predictions never materialised anywhere near the figure suggested.
Other sports now began to use the stadium with Long Eaton Town Football Club returning in 1949, their brief spell lasting for just three seasons only, and also Speedway which returned in 1950, their stay lasting for just four seasons, but did return on a number of occasions in later years. Another sport, that of Stock Car Racing began in 1954, then Hot Rods and Banger Racing completing the list of Motor Sports.
The majority of the years had seen Greyhound Racing staged under NGRC Rules, but its existence had seen the venue operating under both codes, before settling as an independent track in 1981. A temporary closure of the stadium came in 1978 after its owners had fallen into financial difficulties, meaning all sports had to come to a close. By the end of 1981, new management had taken over the running of the stadium, with Greyhound Racing returning once again, this time as an independently run track. It ran six dog races over distances of 300 and 485 metres, with the hounds chasing an inside Sumner type hare.
Its big race attractions were The Easter Handicap and of course its Derby run in July over 485 metre trip. Sporting events continued as expected right through the eighties and nineties, although the existing inside Sumner hare switched to the outside type during 1995. But in 1997 came the news that the stadiums promoters had gone into liquidation, with further bad news confirming that the site had been sold to developers.
It was on October 29th 1997 that the last Speedway event took place, with the greyhound promoters staging their final meeting in December 1997. After these events, the stadium lay idle for months, even though efforts and hopes of a re-opening came to nothing. But the final nail came on the 27th of December 1998 when a serious fire, thought to have been caused by vandals, gutted the main stand and therefore extinguished any chances of a return ever happening.
The stadium slowly fell into a state of disrepair, eventually being stripped of anything useful such as the greyhound tracks fence being purchased by Manchester's Belle Vue Stadium, along with the Speedway tracks shale being transported to Kings Lynn Speedway Stadium, with the rest of its outbuildings being flattened. With no plans or future in place, the site lay abandoned for a good number of years following, and left nature to swamp the remaining piles of rubble with overgrown weeds.
In 2006 efforts were made to re-open the 13-acre site once again as a sporting venture, but again it came to no avail. 2008 virtually sealed any hope of a sporting return to the Station Road site, as construction workers began laying the foundations of new dwellings now known as Circuit Drive.
A programme, photograph or even memorabilia for this track is required for this page, if you can help please contact me.