Sandfields, Port Talbot
The town of Aberavon lies in the district of Port Talbot in South Wales. It is during the early 1930's that greyhound racing made its brief appearance there at a venue known as the Sandfields greyhound track.
Having developed on wasteland at the western end of Sandfields Road, it is known that it staged its first meeting on the 10th April 1931. Little is known on how events operated, but local newspapers gives the impression that racing ceased during 1937.
It was also during 1937 that the venue witnessed the introduction of Rugby Union, on which a playing surface was laid within the tracks boundaries. Having seen the end of greyhound racing at Sandfields, the venue continued to stage rugby union over the years, with the same rugby club Aberavon Harlequins still thriving,
The venue is known today as The Harlequin Road Ground, and is located roughly half a mile south west of Junction 41 of the M4 Motorway. Although having never visited the venue, I do have a presumption that it is very unlikely that there is any evidence of those greyhound racing days left.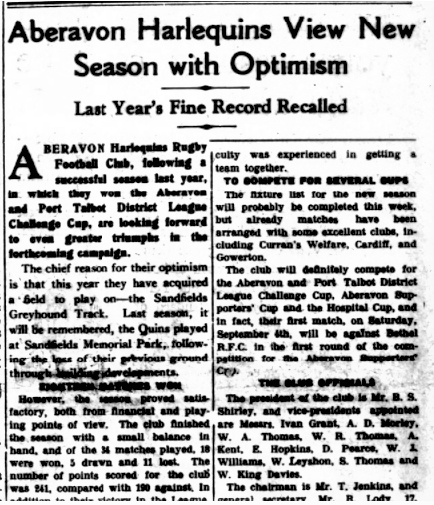 The venue as it is today.